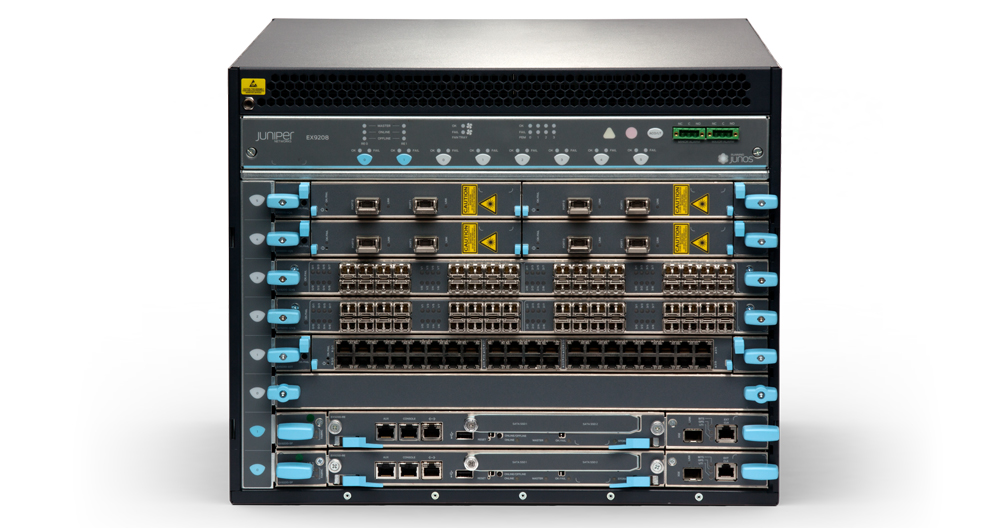 Software products
The Junos OS is the company's most important software product used in its routers. Junos is an explanation of Free-BSD that has a high degree of personalization for its partners. Other benefits of this operating system include its modular design, which makes every process completely separate from other processes.
Hardware products
Currently, the company manufactures its own routers in various categories such as T series (core routers), MX series (edge routers), M series, PTX series and ACX series. The switches are also available in categories such as EX and QFX as well as access points. SRX's well-known product range also includes firewalls and security products. The company's products use the Junos-specific operating system. Customization of this operating system with the services provided by these devices are the reasons why customers welcome these products. Below are the products offered by Juniper that are capable of Sorena Secure Processing Company being installed and commissioned by Sorena Secure Processing Company
sell Juniper Products
Juniper is a multinational company that specializes in the production of network products such as routers, switches, security devices, management software and software-defined networking (SDN) technology. The company's products are especially popular with network edge equipment.
Today, Juniper provides technical support to more than 1,400 government agencies around the world and to the top 10 telecommunications companies. Its most popular clients include Samsung, Verizon and China Mobile.
Sorena Secure Processing Company has a team of highly qualified experts who can supply, install and sell
Juniper products.