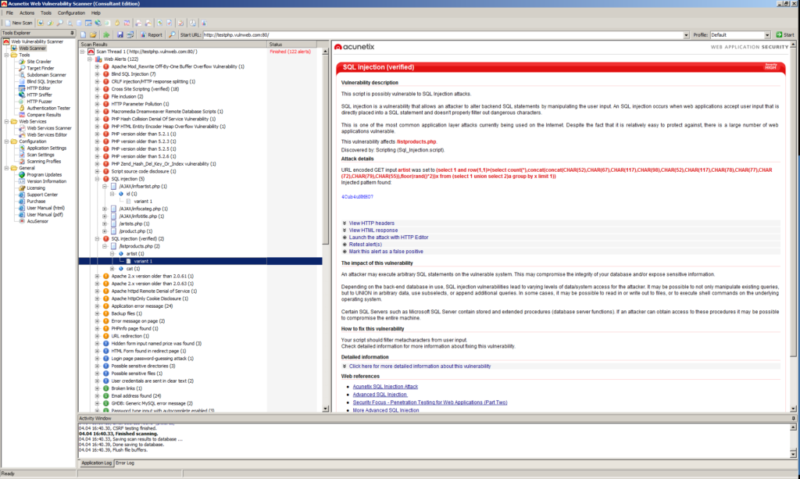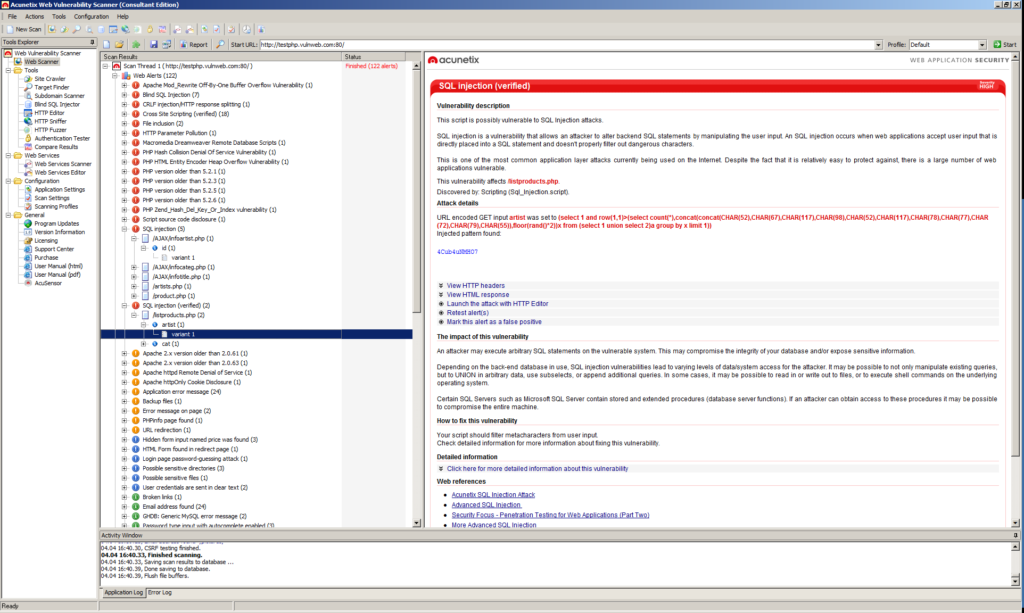 Attacks on applications, starting at ports 44/80, going straight to the firewall, crossing the operating system and network-level security, targeting exactly the heart of application and corporate data. This is most commonly seen in custom web applications, which usually do not have enough testing and the vulnerabilities are unknown. Acunetix is a web application security scanning technology that was first developed in early 1997.
Today, more than 70% of websites in the world are vulnerable, which can lead to the theft of sensitive corporate information such as credit card information and customer lists. Hackers are now focusing their efforts on web-based applications - such as shopping sites, forms, login pages, sites with dynamic content, etc., so 7 * 24 access from anywhere in the world to applications Insecure provides easy access to the database associated with it.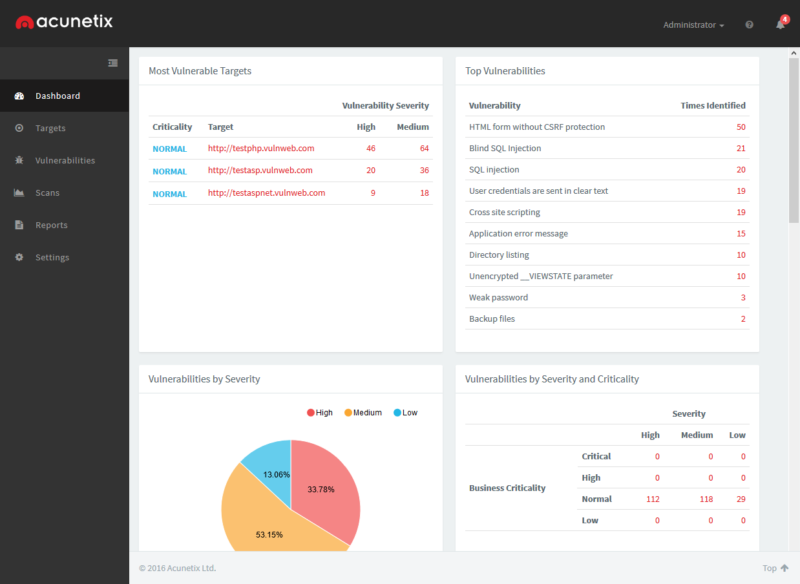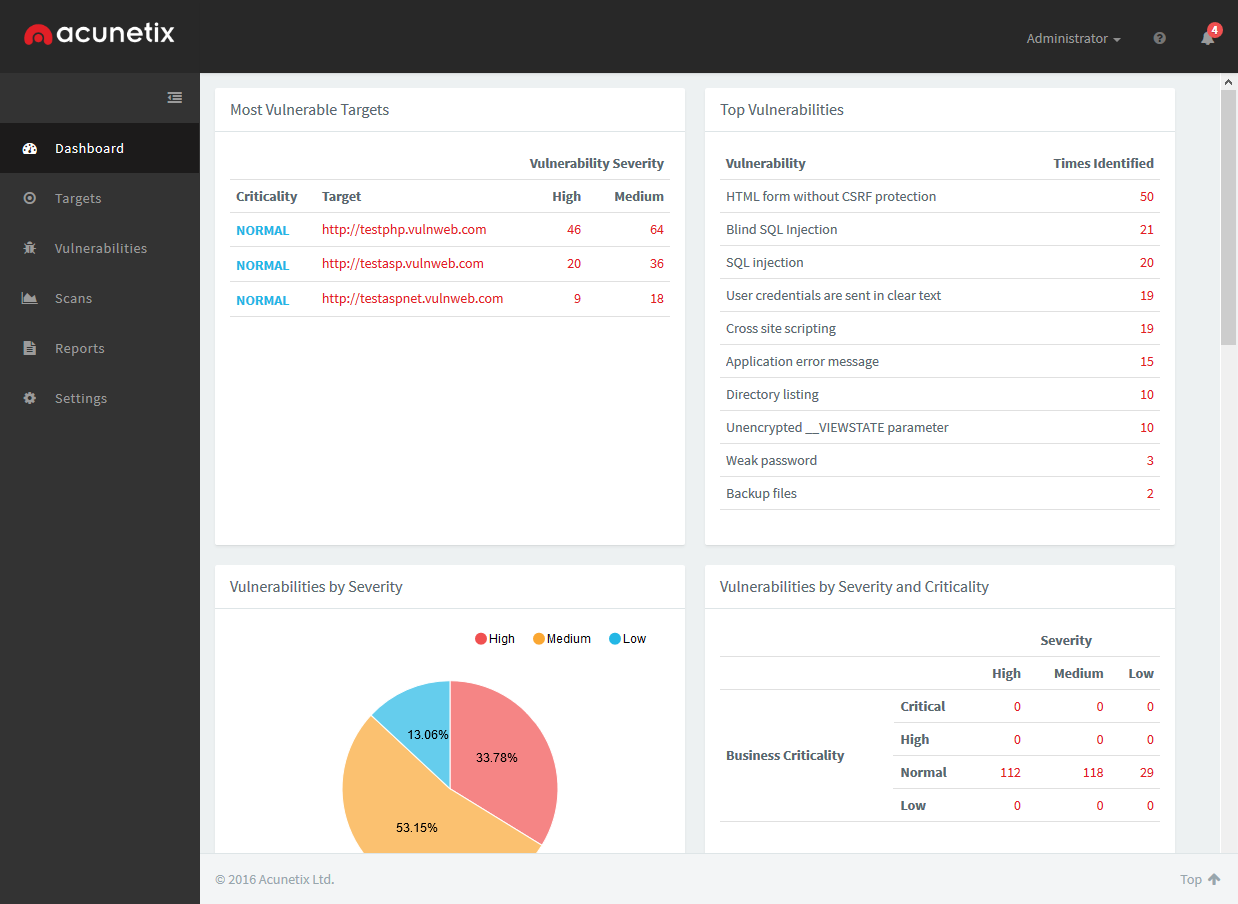 . Sorena Secure Processing Company With a team of highly qualified experts, it is possible to supply, install, and sell directly the
Acunetix Security Scanner Threat Protection Software products.
Acunetix security scanner features
AcuSensor technology
Perform the most advanced and in-depth SQL injection and cross site scripting tests
Advanced intrusion testing tools such as HTTP Editor, HTTP Fuzzer, HTTP sniffer and Blind SQL Injector
An intuitive macro recorder that simplifies testing on web forms and password protected areas.
Supports pages with CAPTCHA, single sign-on and dual authentication mechanisms
Extensive reporting capabilities including PCI compliance reports
Multi-processing and fast scanners make it easy to process thousands of pages quickly.
The existence of smart crawlers that detects the type of web server, application language, and sites with smart phones.
Acunetix searches and reviews various types of websites including HTML5, SOAP and AJAX.
Perform a web server scan and perform security checks on network services on the server
Test for poor passwords on FTP, IMAP, SQL server, POP3, SOCKS, SSH, Telnet and other DNS server vulnerabilities such as Open Zone Transfer, Open Recursion, Cache poisoning
Perform FTP access tests such as when anonymous access is available, and there are writable FTP directories
Security checks for weak configured proxy servers
Checking for weak SNMP Community String
Check for weak SSL ciphers
HTTP Parameter Pollution (HPP) vulnerability detection
Supports specific HTTP headers in automatic scans
Comparison of each scan with the previous scan
Identify directories with weak permissions and if dangerous HTTP methods are enabled
Create a list of unusual HTTP responses such as internal server error, HTTP 500, and more
List of false positives
Web server configuration security audit
Automated File Upload Forms Vulnerability Testing
Ability to re-scan specific vulnerabilities
How to work Acunetix security scanner
The search part of this software consists of two parts
CrawlingIn this section, the scanner automatically generates a web site review of the program
Scanning At this point, if it does, it will perform a web search on the Web site you created in Previous Step and check the location and vulnerability of that website.
After the test, Acunetix warning messages are one of four modes: