HP Group Products (Rackmount (DL.)
Medium-sized servers with high flexibility and manageability. They are also suitable for environments with large numbers of servers and must be enclosed in a rack for use. This HP server model can be used in various sectors such as sites, data centers and so on.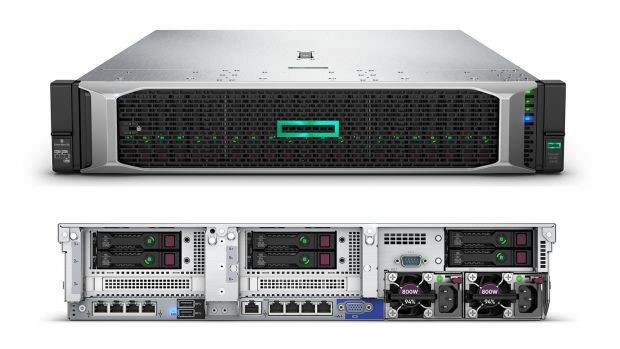 HP Group Products (ML Server (Tower
The term ML stands for Modular Line and stands for HP Series Servers. The HP ProLiant ML Servers product line at HP is tailored to any organization looking for powerful and upgradable standalone servers.
HPE is one of the largest multinational companies in the field of information technology that currently operates in many areas of computing, from laptops and smartphones to networking equipment. Sorena Secure Processing Company has the ability to supply, install and operate network equipment with the help of experienced experts.
HP servers have always been one of the best-selling products, and they are one of those infrastructures. These servers, along with a variety of tools for managing, storing information are capable of providing the services needed for organizations and workplaces of the highest quality. Proliant's servers are divided into three groups: Rackmount, Tower and Blade. The Tower and Rackmount servers are listed in models 100, 300 and 500. Below we introduce each group of Proliant series servers.
HP Group Products (Blade Server (BL
The term BL stands for Blades Line and refers to the category of Blade Series servers. HP ProLiant BL's product line at HP is very suitable for organizations looking for servers for parallel processing or computing power, as well as organizations that require large numbers of servers in confined space.